The Gingers – Introducing Mailegs latest family to the UK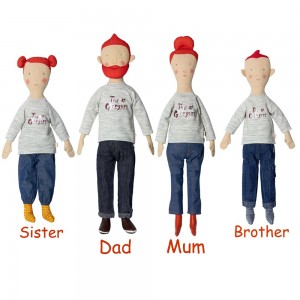 "The ideal Danish family is taking the USA and European continent by storm … we believe UK children will take 'The Gingers' to their hearts too …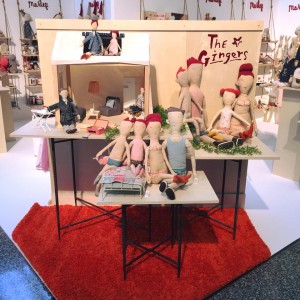 Seen here in the US, the family come in a variety of under garments and they can then be dressed in a vast array of clothing.
With their own Scandinavian house, they can chill out, or get practical with other Maileg™ play accessories – suitcase, cooler and ice-creams, furniture and a variety of clothing.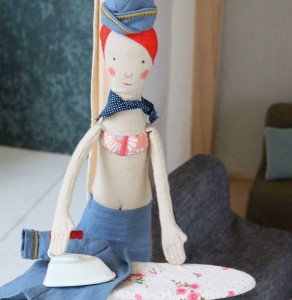 Here is Mum Ginger getting ready for a day at work – as an air stewardess.  What better role to capture children's free play adventures to take them around the world?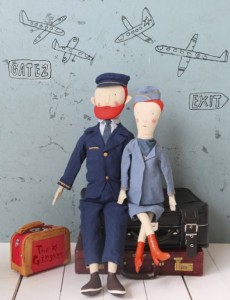 Together with Daddy Ginger as a pilot . Maileg™ have created the ideal characters for hours
 of imaginative family fun.
Where to meet The Gingers …
You can meet The Gingers and place your first orders by visiting our stand G39 at Top Drawer, Olympia, London 11-13 September 2016.
Maileg (pronounced 'myleigh') is a contemporary design-led brand of children's toys created in 1999 by the talented Danish designer Dorthe Mailil.  Their toys have been carefully designed with Dorthe's unique touch and expression to offer a distinctive look and feel which is instantly recognizable and children adore. Maileg offers a core children's collection but also adds seasonal ranges focusing on Christmas and Easter. You may recognize Maileg for their hugely popular mice in matchboxes and bunny families.