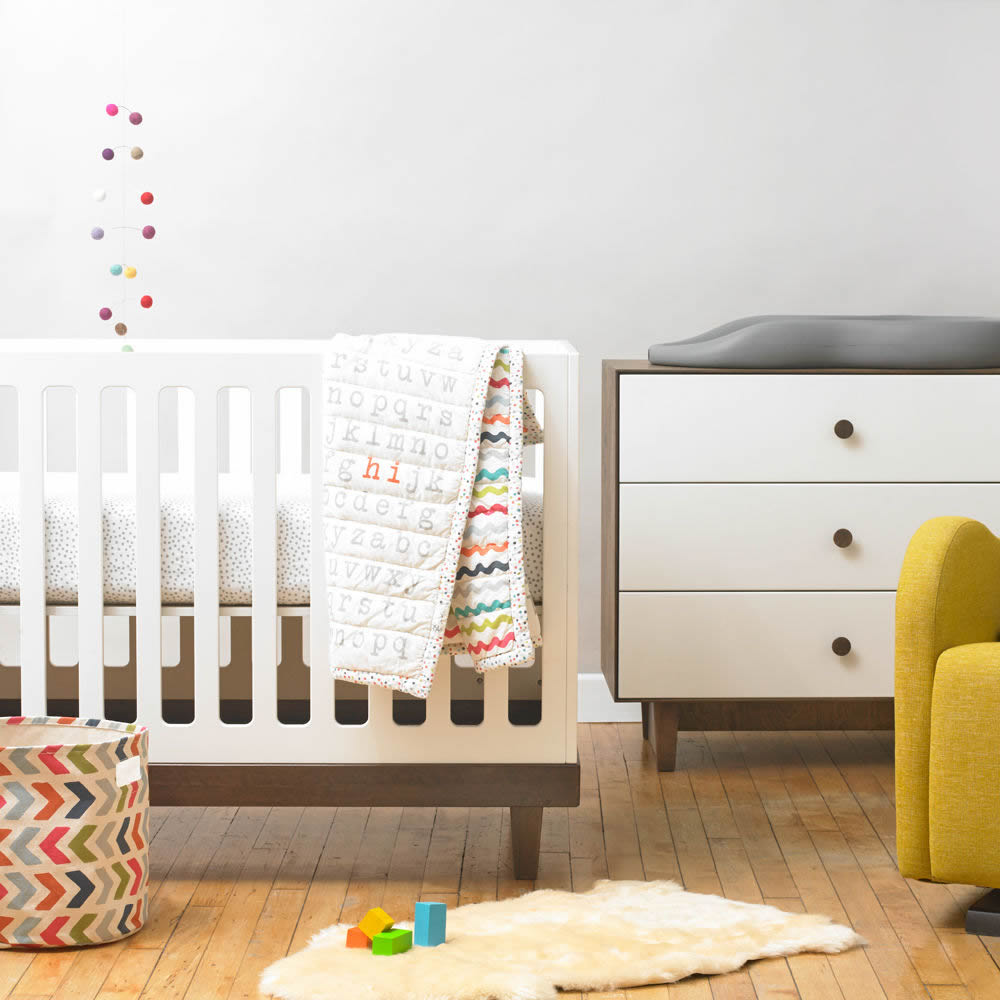 Quick on the heels of recent activity, we are thrilled to announce that we have completed our 10th birthday portfolio expansion with an exclusive UK agreement with Canadian company 'Pehr'.
Pehr, inspired by a love of pattern, fabric and design produces home textiles and a children's collection.  We will represent the children's collection known as 'Petit Pehr'. It offers customers the opportunity to create their own look by mixing classic and modern designs achieving a personal contemporary and sophisticated nursery.
Pehr is a play on "pair" to reflect the notion that you can pair colours, designs and styles in the collection to create one's own individual look. S-c Brands Director – Fiona Walker says "I am delighted to welcome Petit Pehr into our offer.   I could immediately see that their design flare and sophistication would complement the S-c Brands portfolio. Pehr's founders work to the same values of quality, originality, and charm as we do and very importantly ensures their products are responsibly produced. This portfolio expansion provides our retailers with a collection that offers classic and modern prints that offer customers a trusted lifestyle brand that fulfils their desire for a beautiful home. We are delighted to be show-casing the latest Petit Pehr Collection at our forthcoming Trade Shows and look forward to a great response."
Jennifer Kelly, Owner/Managing Director of Pehr confirms, 'We are thrilled to become part of the S-c Brands portfolio in the UK, reaching out to those families who are looking to create a look and feel unique to them by mixing and matching.  Our range of timeless classic and more modern prints will be an ideal complement to the other high quality, quirky and bold, ranges available at S-c Brands. We really look forward to seeing our products in beautiful boutique shops across the UK.
This year, alongside their 4 other brands, we will be presenting Petit Pehr at Pulse (Olympia, London 15-17 May Stand G20)
Please to register to come and see us at Pulse please follow the link below 
https://registration.n200.com/survey/0h0lnyrovzxn1?actioncode=NTWO000488TPG
Visit – Facebook OR Twitter – for more visuals of this beautiful brand.
Also showing at;
Bubble – (VB15 Business Design Centre, London 19-20 June)
INDX Kidswear Show – (Cranmore Park, Solihull, UK  – 3-4 July)
Home and Gift – (DP2-22, Harrogate 17-20 July)
Maison et Objet – (Hall 6 Paris 2-6 September)
Top Drawer – (Olympia, London 11-13 September)