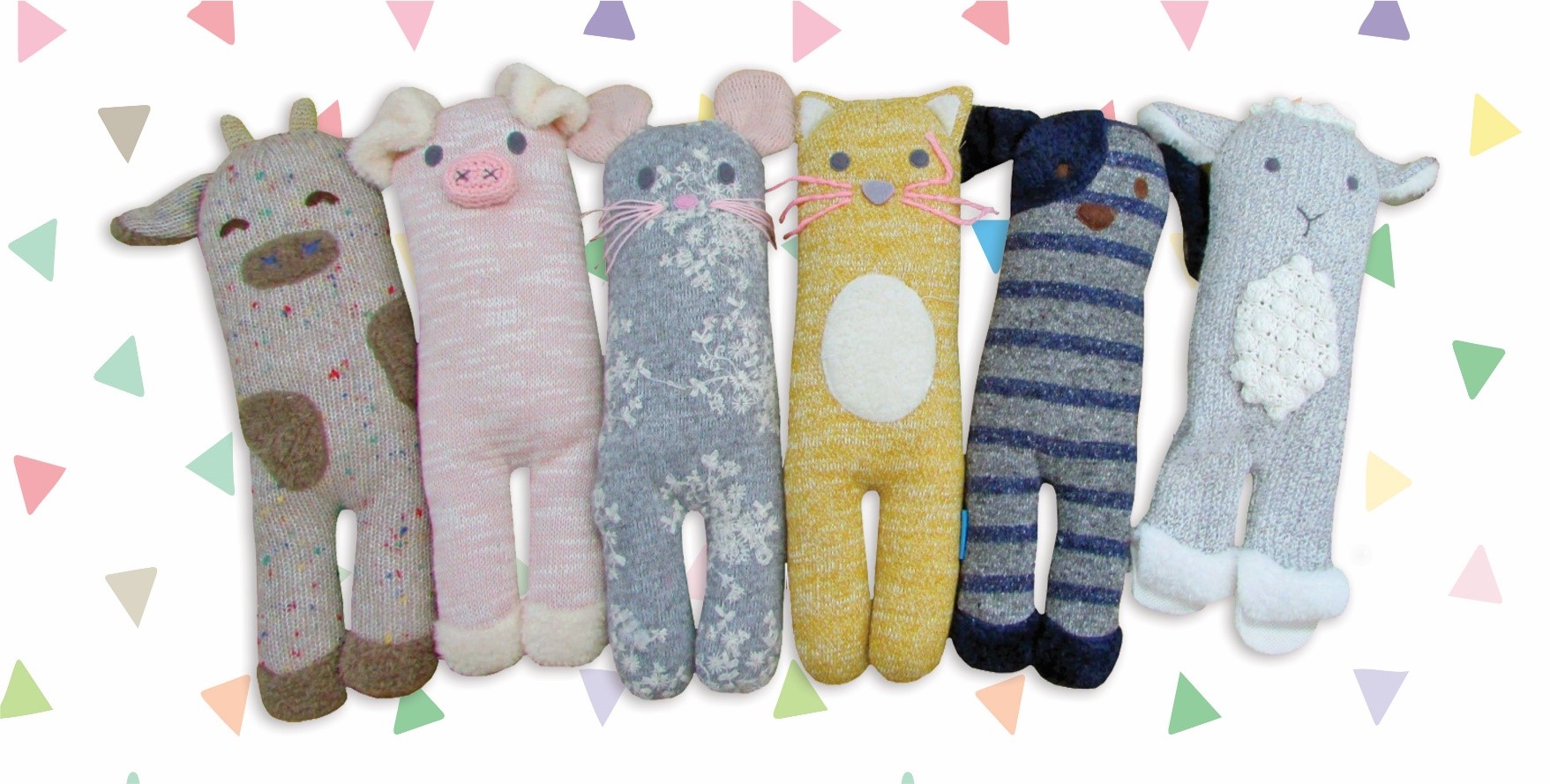 Say Hi to Albetta's Forget Me Not Friends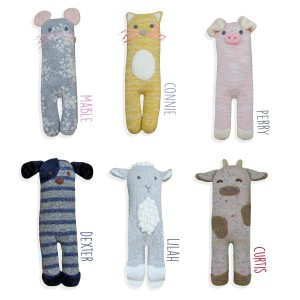 After the extremely successful launch of Beatrice the Bunny and Kit the Koala earlier this year; Albetta have introduced 6 new animals!
These cuddly friends are made from super soft cotton knit making them an ideal keepsake toy for babies and children.
Better still these cute and quirky toys are ethically produced meaning they are completely cruelty free!
They make a perfect gift, collect all 8 or choose your favourite to cuddle up to!

NOTES to Editors: Albetta is a children's toy and clothing company established in 1999 by Annabel Landra. The brand was born through Annabel's passion to create products for babies and children that are stylish, fun and a little bit different. Annabel's eye for colour, quality and a love of traditional hand-crafted touches sets the brand apart and has meant that Albetta is now known all over the world for its gorgeous unique designs. Albetta's clothes and toys are made in house in their own factory in Vietnam where they can ensure all production is carried out ethically and is of the highest quality. Albetta has been a member of SEDEX (the Supplier Ethical Data Exchange) since the early days and follow the practices of the Ethical Trading Initiative