Last chance to ensure you have seen, heard about or purchased our traders christmas favourites
After attending sell out shows in Harrogate, London & Paris S-c Brands have collated their top sellers that will be on shelves to decorate homes this Christmas and hide under the tree for loved ones to enjoy!
Make a list, check it quickly & get some now …     …. As we believe they will be on everyone wish list!
Fresh mint Honeycombe decorations from English designer Fiona Walker England are a refreshing change of palate. Although more traditional red & teal Honeycombe compliment her matching robins and accessories.
LOOKING TO STAND OUT FROM THE CROWD …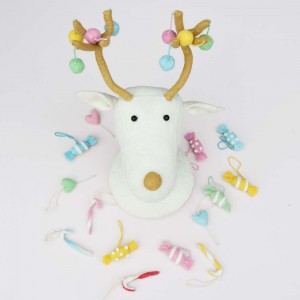 … continuing the 2016 pastel trend is the Gorgeous pom-pom reindeer head from Fiona Walker England with matching candy tree decorations
Who would not wish for these beautiful traditional characters to be in and around ones house: Large knitted Santa just asking to be sat amongst cushions or other beautiful ornaments,
Fairy mouse can hang in any room especially the children's den or bedroom  … Both watching over to see who's been naughty or nice!
Whilst these hanging tree decorations truly reflect the traditions of Christmas …
Contemporary design-led children'toy maker Maileg have created a winner with their mouse 'Princess & a Pea' castle play set! What young lady would not make a wish for this to be under the Christmas tree?
Or if princess play is not to your taste there are so many Maileg mice characters to choose from …
This Christmas grandma & grandpa have been a huge hit! And hark … we know the matchbox families make great stocking fillers for imaginative girls & boys …
Looking for a gift for nearest and dearest young ones …
It could be dress to impress time … with this angelic golden winged babygrow or something to send a special someone into orbit with the rocketing gift set for every time of day …
Or if you like to give something practical and lasting …
These 2016 favourite recyclable, eco-friendly bamboo tableware gift sets would be great for sharing lunch, tea or dinner with their friends or perfect for someone you know who maybe fussy about foods and needs something beautiful to clear their plate …
Then finally … when all the wrapping and packaging is long gone, these beautiful storage hampers mean floor space & order can be resumed!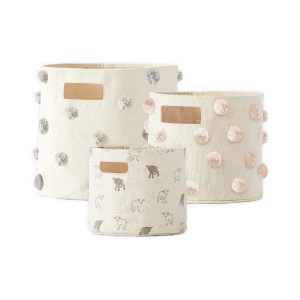 All items are available to order now, email: info@s-cbrands.com