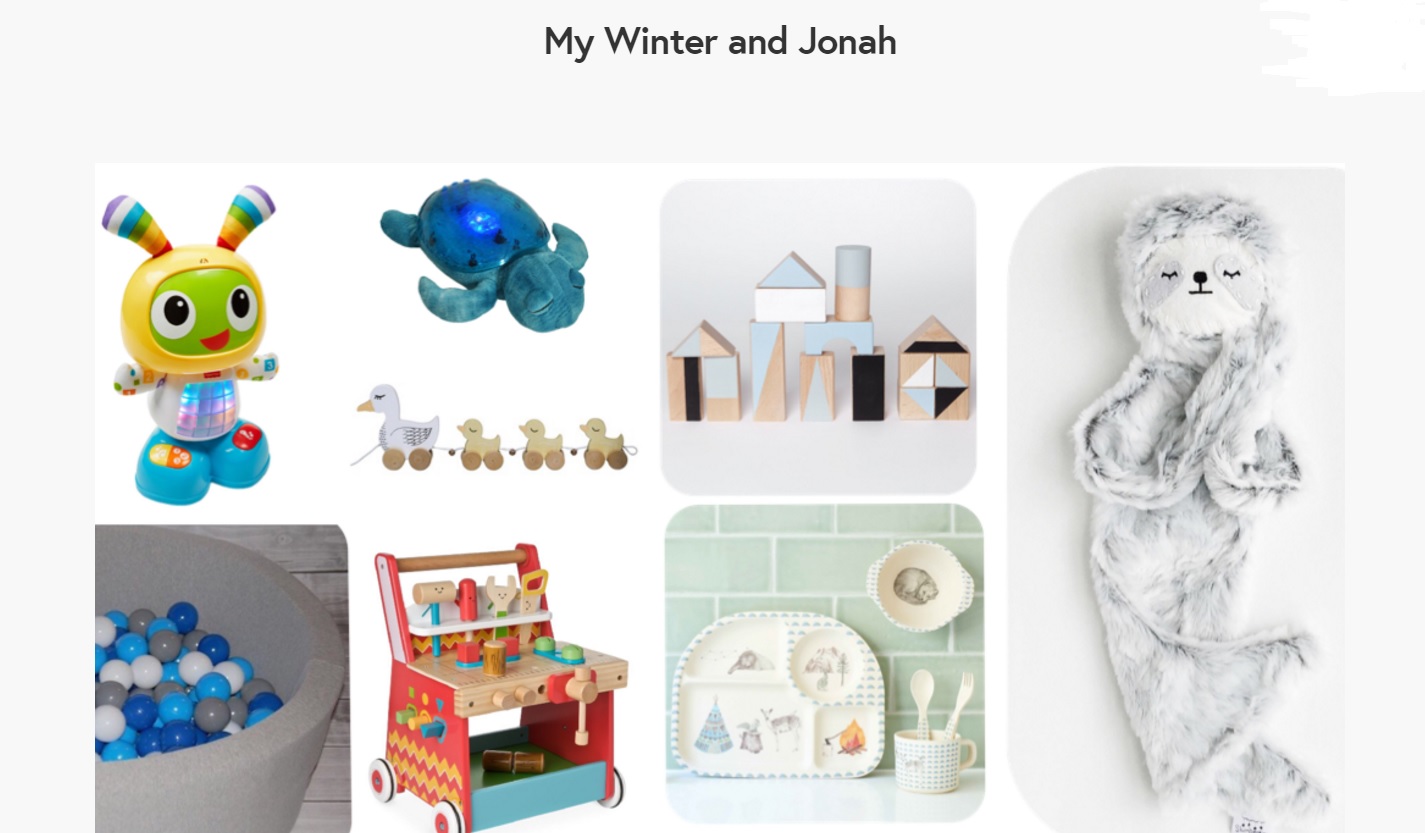 We are so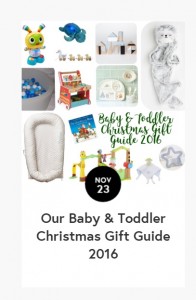 pleased to have collaborated with Karen to see Love Mae Bamboo be part of a brand new 2016 Christmas & Birthday List Blog on My Winter and Jonah
The blog is ideal for anyone with young children look for gifts this Christmas or for birthdays …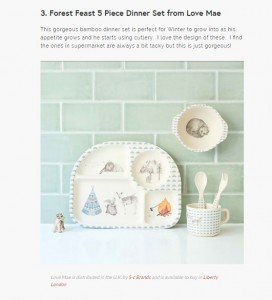 Featured at No 3 is the 5 piece 'Forest Feast' Bamboo Dinner Set containing tray, bowl, cup and spoon & fork!  This is an ideal way for any child to become an independent eater!
Bamboo is a wonderful alternative to melamine crockery. The dinner sets are made from the bi-product of the bamboo industry, the left overs that no-one uses which is ground into a powder, mixed with a food-grade binding resin and then poured into a mould to set.
No mining or harvesting of bamboo takes place, Love Mae are making use of what otherwise would be wasted. All Bamboo products are 100% biodegradable, so there is no chance of them ending up in landfill.
Love Mae, is an Australian brand they design wall decals, wallpaper, wrapping paper and kid's bamboo dinner sets for the young and the young at heart. Mostly made locally, all manufacturing decisions are made with the environment and how we treat our planet in mind.
Love Mae prides itself on being found in some of the most beautiful shops around the world. S-c Brands are the European, including UK, distribution agent for Love Mae and are very proud to say that Love Mae can be found in Liberty, London as well as many beauitful boutique shops.
S-c Brands will be exhibiting Love Mae at the following events in early 2017:
Top Drawer, Stand K55, Olympia London – 15 – 17 January
Dot to Dot, Vinyl Factory, London – 22 – 23 January
Bubble London, Stand VB15, Business Design Centre, London – 29-30 January
Spring Fair, Hall 7 Stand F28, NEC, Birmingham – 5-9 February
Indx Kidswear Show, Cranmore Park, Solihull – 12-13 February